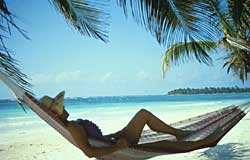 As my dad used to say after tricking me:  "Made You Look! Made You Look!" J
Seriously, though…there's honestly nothing that makes me want to head for the hills more than a bunch of hyped up BS.
But I have to admit that I DID fall for a few hyped-up offers when I was starting out.  So if you did too, don't feel bad… you're in good company
The thing is, over the years, I've heard people teaching beginners that in order to brand themselves right out of the gate, they've just got to (say it with me now…)
FAKE IT 'TIL YOU MAKE IT.
There are a ton of people out there who have done just that. Some people have even generated a nice amount of leads or sales by using this method.  In fact, I'd be willing to bet that probably 50% and maybe more, of the "See How this Struggling Artist/Banker/Janitor Generated 1,000 leads in 1 day on Facebook" headlines are total fakers.
And you know what, I actually feel sorry for them.
Yea, they may have generated a lot of leads with that catchy headline, but when you sign up for their latest and greatest product,  they aren't going to tell you (usually) that part of the reason that they got so many leads, was that they totally lied in their ad (or left out a few important details).
So, they basically trade their integrity for some leads or a few bucks in the short term.  Why do I say in the short term?
Well, once their "leads" try their methods (unaware of the undisclosed details) they'll realize that the person is a phoney.  Then, they'll just walk away (and may even share what a fraud you are with a friend or 10).
It's not quite exactly a long-term business plan.
So, do you want to make a little now or a fortune later?
Now maybe you are cool with wanting to trade a little integrity for a few bucks- but here's the other big problem with hype…you're totally cheapening your success story.
Let's say you were laid off from your job, were struggling to make ends meet, yet busted your tail for 2 years to make it to the top.  Now THAT'S an incredible, inspiring story that can change lives.
But if you say: "Learn how this _______, Quit His Job and Made $1 Million in 3 months using nothing but Twitter"- what's the story that you're going to tell in the future?  Your story is going to be nothing but a lie! You've cheapened your story, and done a great disservice to the people you COULD have inspired by telling your real story to keep working hard to achieve their goals.
Now , I know what you're thinking…
"Ok, Miss Goody Too Shoes- I'm a totally Newbie-why would ANYONE listen to me?  I've only generated 5 measly leads online and made 1 affiliate sale.  Big Freakin' Deal!  Jim Yaghi and David Schwind are generating up to 2,500 leads a day…"
Hey! You don't have to be a "guru" to succeed….if you've generated 1 lead online, that's an accomplishment.  If you've made 1 affiliate sale, THAT'S an accomplishment.  I'd be willing to bet that 75% of network marketers haven't ever generated their own lead OR made a product sale to a stranger.
In fact, there are a ton of people who are reading this article that have a boatload of books or video courses THEY HAVEN'T EVEN OPENED!
So, if you've done ANYTHING online- there's a big audience out there that could use some help and inspiration doing just that.  Not only that, every single day a group of network marketers get fed up with offline tactics and start scouring the Internet  looking for answers.  You can give them some of those answers!
If you haven't quite yet gotten that first lead or that first sale- DON'T WORRY!
You can share with others the information you've learned in a product you purchased, a webinar you watched, OR if you have a unique skill that you can offer to help someone getting started online (blog set-up, graphic design, writing, etc.) offer to sell them or teach them how to do that.
Here's how I responded to one guy a few years ago, who called me shortly after we had sponsored our first person using the Internet and had an impressive TWO people in our downline.
Amazing…I know.  (The other person was a coworker who felt sorry for me).
So, he calls me asking for more information about my primary business.
We talked for a little bit, I ask him how many companies he had been in (it was several) and then I asked him how he found me.  He said, well, "I've been reading your blog for a couple of weeks, and I like your stuff.  I'm interested in joining- but what I want to know is, how many people are in your downline?"
I bet some of you are on the edge of your seat wondering what in the hell Miss Goody Too Shoes had to say to this guy.
Well, here's how it went :
Me: What difference does it make to YOU how many people are in MY downline? My downline isn't going to make YOU money.  So, let me ask you a question, Mr. Prospect…  Are you interested in joining XYZ?
Mr. Prospect: Yes.
Me: Did you just call me?
Mr. Prospect: Yes.
Me: Have you EVER in your X years in the industry had someone call you out of the blue asking you about your network marketing company?
Mr. Prospect: No.
Me: Would you like for me to teach you how I did that?
Mr. Prospect: Yes.
Me: Ok, here's the link to join my business.
And Voila.  A few minutes later, I had a new team member!
And I taught him to do what I did.
No Hype.   No BS.
In my next article, I'm going to share with you some effective strategies for packaging your successes, no matter how small, so that you attract people to you.
But as for the moral of this little story— You can absolutely succeed and attract prospects to you even if you aren't a guru and are just getting started.  You just need to get started on the right foot by being yourself.  If you work hard on your business- TELL people that.  At the end of the day, people will appreciate your authenticity, and as a result, you'll have a rock-solid foundation upon which to build to build You, Inc.
Like this article?  I want to hear from you!  Share your thoughts!
To Your Success,
Want a chance to win a free personal branding coaching session with me? CLICK HERE NOW.